Because of his social anxiety, Alex finds it easier to deal with people online. When he starts chatting with Dorian, he's not expecting them to have such a great connection – but they do, and Alex and Dorian soon begin an online romance. Everything is going well until Alex starts to have feelings for a boy in his English class. Now he's confused – does he want love online or is he ready for love in real life?
---
Love, IRL is one of the novels from the Real Love collection of young adult novels that focus on realistic teen relationships. The novels feature diverse teen characters in contemporary settings as they experience love, romance, dating, sex, body image, LGBTQ issues, and more.
When I first picked this book up and thumbed through the pages, I thought I would not enjoy reading it much as it looked to be mostly online back-and-forth chatting. Which is exactly what it was. But I was very surprised how well the text kept me engaged and I had a hard time putting it down and reading the entire book in two days, (and I'm a busy man).
It was wonderful! Although the ending did not come as much of a surprise, navigating to that ending was full of surprises and revelations, and I loved every minute of it. Take my word for it. You WILL enjoy this book! I will continue to have fond memories of this book for a long time to come.
Well played, Tracy Goldfarb!
---
Tracy Goldfarb is a writer and artist who is involved in the LGBTQ+ community. Tracy attended the Ontario College of Art and Design University for sculpture and currently teaches fabrication skills at Humber College. Love, IRL is their first YA novel. Tracy lives in Toronto.
Lerner Publishing Group
Follow Lerner Publishing Group at The Lerner Books Blog, on Facebook, on Twitter @lernerbooks, or The Lerner Podcast. Visit www.lernerbooks.com for up-to-date details on our highly reviewed and award-winning titles for children and young adults.
---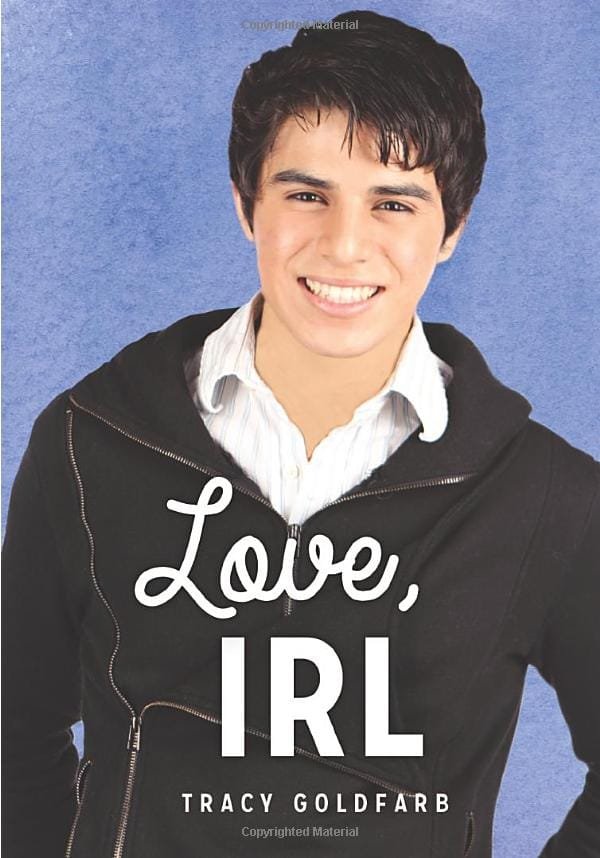 Because of his social anxiety, Alex finds it easier to deal with people online. When he starts chatting with Dorian, he's not expecting them to have such a great connection – but they do, and Alex and Dorian soon begin an online romance. Everything is going well until Alex starts to have feelings for a boy in his English class. Now he's confused – does he want love online or is he ready for love…