"History" sounds really official. Like it's all fact. Like it's definitely what happened.
But that's not necessarily true. History was crafted by the people who recorded it. And sometimes, those historians were biased against, didn't see, or couldn't even imagine anyone different from themselves.
That means that history has often left out the stories of LGBTQIA+ people: men who loved men, women who loved women, people who loved without regard to gender, and people who lived outside gender boundaries. Historians have even censored the lives and love of some of the world's most famous people, from William Shakespeare and Pharaoh Hatshepsut to Cary Grant and Eleanor Roosevelt.
Join author Lee Wind for this fascinating journey through primary sources—poetry, memoir, news clippings, and images of ancient artwork—to explore the hidden (and often surprising) Queer lives and loves of two dozen historical figures.
---
Lee Wind is a masterful writer who has the ability to speak to all of us on our own level using our common understanding of life as LGBTQIA+ people regardless of our age or our station in life.
No Way They Were Gay is a well-researched, insightful, and thought-provoking work of literature. This book belongs on every bookshelf across America. I highly recommend this book. The best way I know to sum up this masterpiece is with Lee Wind's own words.
"And know that if you are lesbian, gay, pan, trans, questioning, queer, intersex, asexual, genderqueer, or gender non-conforming, you are not alone. We are not alone. These stories, and so many more, are our legacy". – Lee Wind
Thank you Lee Wind.
---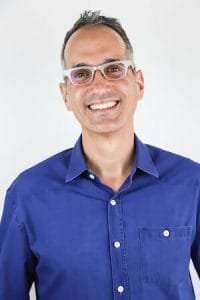 Lee Wind is the founding blogger and publisher of I'm Here. I'm Queer. What The Hell Do I Read?, an award-winning website about books, culture, and empowerment for Lesbian, Gay, Bi, Trans, Questioning, and Queer youth, and their Allies. For over 10 years, readers from 100-plus countries have racked up 2.4 million page views—and counting!
In his "Clark Kent" jobs, Lee is the director of marketing and programming at the Independent Book Publishers Association and the official blogger for the Society of Children's Book Writers and Illustrators. His Superhero job is writing, inspired by our world's amazing—and untold—LGBTQ history.
Lee lives in Los Angeles with his husband and their teenage daughter. QUEER AS A FIVE-DOLLAR BILL is his debut novel. www.leewind.org
---
Lerner Publishing Group
Follow Lerner Publishing Group at The Lerner Books Blog, on Facebook, on Twitter @lernerbooks, or The Lerner Podcast. Visit www.lernerbooks.com for up-to-date details on our highly reviewed and award-winning titles for children and young adults.
---
"History" sounds really official. Like it's all fact. Like it's definitely what happened. But that's not necessarily true. History was crafted by the people who recorded it. And sometimes, those historians were biased against, didn't see, or couldn't even imagine anyone different from themselves. That means that history has often left out the stories of LGBTQIA+ people: men who loved men, women who loved women, people who loved without regard to gender, and people who…